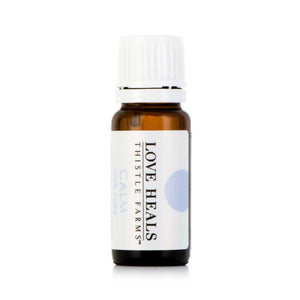 Calm is a new essential oil that we have developed to help you cope with everyday pressures. Known to be a natural sedative, the combination of sweet orange and vanilla help to ease stress while patchouli and cedarwood atlas help release pleasure hormones that result in a more positive mood.
These 5 tips for utilizing Calm makes caring for yourself easy, convenient, and just plain smart!
Inhale directly
Inhaling directly from the bottle is a basic approach allowing you to reap the benefits when in a pinch.
Clean your desk
Place a few drops of Calm onto a damp paper towel. Cleaning your workspace            promotes greater focus and the aroma will help maintain inner peace.
Ventilation
Add a few drops of Calm to a tissue and place in any vent to cleans air and freshen rooms.
Soak away stress
Dilute several drops of oil into a hot bath. The oil will help ease tension while its sweet aroma will calm the mind.
Freshen Sheets
Place several drops of oil to a wool dryer ball for a chemical-free alternative that softens & lightly scents sheets.
Specifically formulated to relieve anxiety, Calm has a beautiful soft & earthy scent we know you'll love. (Avex Designs)

The powerful properties of essential oils have been used since ancient times for physical, mental, and emotional healing.
Sweet Orange
Calms nervous system, increases immunity and reduces levels of cortisol.

Vanilla
Warms, relaxes, and lowers blood pressure.

Patchouli
Stimulates release of pleasure hormones. Relieves stress, anger, and sadness.

Ho Wood
Soothes and calms. Boosts natural immune response.

Cedarwood Atlas Bark
Quiets and settles the mind with high levels of calming linalool.
We recommend daily putting it on wrists, neck, temples, and bottom of your feet to combat the flu season this winter, oh, and by the way, as you are fighting off the flu...you are also fighting sex trafficking in America by purchasing this product! Also listen in on Becca Steven's, Founder of Thistle Farms Story.


- The concentrate (10 ml) is meant to be diffused or added to a carrier oil